Audytor BIM Tools is a plug-in for Autodesk® Revit® - it allows you to import applications from Audytor SET Pro to Autodesk® Revit®.
 
In the Audytor SET Pro it is possible to export from the data and export from the results. Export from data allows you to save even an incomplete installation project (not recalculating), for example, the arrangement of the water risers, or the layout of the radiators. Export from results allows us to use technical data of selected pipes and devices in Autodesk® Revit®, eg pipe diameters, valve settings, radiator sizes, and pipe spacing in underfloor heating. In addition, physical quantities are available, such as the medium speed, the power of the radiator, and pressure losses.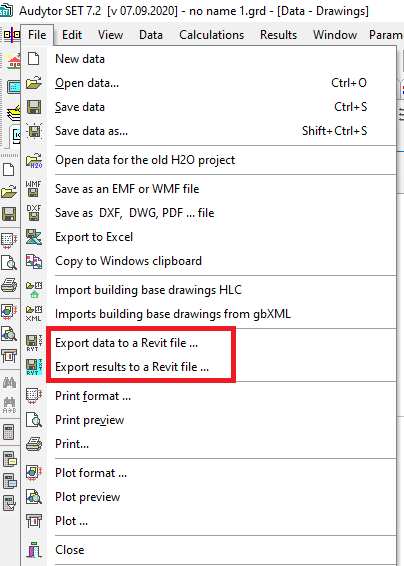 Principle of operation of the Audytor BIM Tools plug-in is simple. After running the plugin, please indicate the file exported from the Audytor SET  Pro. Then choose which elements to import. Learn more
Audytor BIM Tools is a free plugin, which can be received by filling a short application form.
Plugin order
The concept of BIM (Building Information Modeling) means a way of designing a building that aims to work on an IT building model shared by all industries. The way to achieve this method of working has been systematized in the form of BIM Maturity levels. Level 2 is defined as the cooperation of tools of various industries that are able to transfer geometric data and data of individual project elements, such as wall construction, radiator size, valve setting.
 
Audytor BIM Tools allows you to transfer a three-dimensional model (design) of the central heating installation, water supply or chilled water, together with technical information about the elements of the installation, from the Audytor SET Pro to Autodesk® Revit®, entering this in level 2.
 
Audytor BIM Tools works with Autodesk® Revit®: 2021 - 2023.